Archive for the 'Featured' Category
Would you believe me if I said that I actually gave quite a bit of thought to my 100th post?   (I know. Such an overachiever. 100 posts in less than two years! How does she do it?)
Unfortunately, I didn't pay close attention to how many posts I had published because when you're NOT prolific you assume you have time. And by you I mean me. Obviously.
Anyway, today I noticed I'd already published 101 posts. Which shouldn't be surprising. Because time flies when you have lowered expectations.
(Who said that? Ben Franklin? Billy Joel? Socrates? One of those guys. Probably.)
Still, I believe my timing is – in fact – perfect; because for my 102nd post, I am sharing something I wrote last year for the lovely Nichole Beaudry of In These Small Moments.
For her Small Moments Mondays series, Nichole inspired me to explore one of my most cherished memories with my children. And now it will be up for Mother's Day.
Today I'm bringing home the piece that, of the 102 posts I've written, remains my favorite.
Petal Lashes
The petal lashes blink once, twice.  A third time.
I don't believe you, his blue eyes say.
This is what he knows:
There is a bed in my room now.  Next to my crib.
I pull tufts from my blanket, white balls that look like bubbles.
Mama's belly is hard and tight, bigger than it used to be.
I want grilled cheese for lunch.  But I am not hungry.  Yet.
We are on my bed, my son furled into me like a conch shell.  When his father's out of town for work, we slip easily into crankiness.  We are both of us out of sorts.  I've scooped him from his pile of toys, a discarded sippy cup tipped over on the who-cares carpet.  It's time for an impromptu snuggle.
"Just the two of us," I say.  His second birthday is a month away, but mother-time still teases me.  Long minutes drag while days slip through my grasping fingers.
How do I make room for another?  Why did I steal his babyhood?  What words might reassure my firstborn that his world may be different but this fierce, complicated love for him will never change?
We have told him this:
You are our first baby.
We love you. Very much.
A new person is coming to stay with us.
Here's what he believes:
Tummies are for fishy crackers.
And cheerios.
Not people.
Daddy will be home soon.
He pushes on the bulging drum of my stomach, nudging closer.  I cradle him with one arm, reaching across my body with the other to stroke his silky blonde hair.  The fluff of him tickles my rough palm.  We are warm together here and the day slows.  I do not hear the clock ticking, the second hand arcing and unstoppable.
I say, "You're my Hunny Bunny," and he juts his chin in protest.  "No!" His lips purse in a pretend pout.  "You're my Hunny Bunny."  He giggles and I pull him into me.  He smells like baby shampoo.  And certainty.  He rests his head on my belly and there is no space between us.
I'm sorry my sweetheart.  So sorry.
There is irony in loving one child so much you feel compelled to create another. I trust my heart to multiply.  My time I will divide.  But he?  Is not yet capable of solving such equations.  He counts on his fingers.  And on my complete attention.  One hundred percent of me will soon be split.  My unborn child prepares to claim her half of me.
Without warning, she kicks from the inside, a tiny poke against his cheek.  My boy sucks in breath, his mouth a wide O of astonishment.  He pushes at her and she returns the pressure.  An elbow?  A foot?
My children meeting for the first time.
She shifts, a rolling heave beneath her brother.  She is somehow both closer to me and also more separate.  But we are together still.  Just the three of us.
My son, not yet two, tilts his face toward me.  Every curve and angle of him open to discovery.  His eyes lock with mine.  Petal lashes blink once, twice.  A third time.
And he believes.
—
This is for Jack.
And for Karly.
With all the love I have.
(And thank you, Nichole. Very much.)
Today call me laid but I'm referring to grammar; more specifically to the infinitives to lie and to lay. So if your Google search brought you here for something sexier, you're in luck. There's nothing hotter than the proper conjugation of verbs.
(Besides sentence diagramming or an explication of Moby Dick, am I right?)
Forgive me for taking the time to address the lie/lay debacle in a blog post. You'd probably rather read about my crock-pot chicken recipe or how my crippling fear of success leads me to sabotage myself with grammar-related musings.
(Wait, you wouldn't? Well, okay! To my point.)
I've noticed a decent percentage of people misusing to lie (as in "to recline") and to lay (as in "to place or set"). And since the English language is replete with homonyms and homophones, it's no wonder there's confusion among the masses.
Still. As a former English teacher, let me lay it out there:
You don't tell a dog to lay on its bed; nor do you lay down for a nap or lay out in the sun. In the present tense, the proper conjugation for the infinitive to lie is lie or lies.
So.
I want my dog to stop humping me and lie down so I can lie on my bed to take a nap because it's only 65 degrees outside which, for southern Californians, is so cold we will not lie in the sun. (Brrr!)
In the present and future tenses, no one lays down to rest.
I lie, you/we/they lie, he/she/it/lies down. Or out.  Or yowsa, this stuff is hot!
Now. Here comes the past tense of to lie to mess with us.
Yesterday, my dog lay by the fire while I lay on the couch watching The Real Housewives of Beverly Hills in which the ladies lay on the beach in Hawaii because life is hard.
Yes, indeed. The past tense conjugation of to lie is lay.
I lay, you lay, he/she/it/we/they lay.
Crap, right? Whose idiot idea was this? Maybe the guy who wrote Moby Dick, I don't know. I do know if it sounds weird, it's because so many people use it incorrectly.
But what about laid? you ask. And I'm glad you did.
The verb to lay, as in "to place or set," is unsettling because the present tense is lay and the past is laid.
So.
You can lay your winter coat right there (brrr!) and join me as I lay placemats on the table and fold this laundry I laid on the guest-room bed three days ago.
Did I just blow your mind?
It gets even sexier when we add participles into the mix. Not to mention conditionals and perfects and futures and ohmygodnowondernooneknowswhatherightwordis!
So rather than alienate you completely, I'll close with a few more of the most common conjugations. Then you can send me specific questions and/or death threats via email, Facebook or twitter.
——-
To lay (as in to place or set):
Today I lay, you lay, he/she/it/lays, they/we lay our heads on his chest. (Whose chest? Let's say Ryan Gosling's.)
Yesterday, I laid, you laid, he/she/it/they/we laid our heads on his chest. (Because why not yesterday, too?)
Tomorrow, I will lay, you will lay, he/she/it/they/we will lay our heads on his chest. (When is a bad time, really?)
The key is the direct object being laid, or placed. And the object is our heads. And the heads are lucky.
——-
To lie (as in recline):
We addressed present and past already so let's skip to the future.
I will lie down on the bed. You will lie, he/she/it will lie down. We all will lie down. Why? Because we're exhausted by this post.
I/you/he/she/it we are lying down. I/you/he/she/it were lying down. Still with me, yes? Also still exhausted.
Now it gets tricky:
I have lain in the sun for two hours, so I am burned. By noon tomorrow, you still will have lain in the sun less than the cast of Jersey Shore.  But he/she/it/they have lain together so many times on that show no one remembers who's gotten laid by whom.
I know. Completely crazy, right? I mean the verbs. Not Jersey Shore. They're awesome. Obviously.
So. Do you all hate me sufficiently yet?
Good. Now let's talk Moby Dick…
Today call me a mother; which means of course I've embraced the joys and uncertainties, the fear and faith that attends the title. Motherhood is a gift beyond words, a challenge that bears a name but no fair or complete description.
In its sharpest distillation, parenting calls us to love our children fiercely and to just as fiercely hope that despite our flaws, they'll recognize the love and take it with them.
I wrote a version of these words in a post for my friend Cheryl Rosenberg from Mommypants and she's graciously allowed me to bring them home.
So They Will Know
Motherhood can feel like one long string of mistakes, a jumbled mouthful of "I'm sorry."
I'm sorry for the sighs I've heaved and for the rolling of my eyes. I'm sorry I've wished my children would just "be quiet" and that I have, at times, longed for their silence rather than their words.
I'm sorry for expecting my daughter would love reading and my son would love team sports.  For requiring more from her than kindness; more from him than originality.
I'm sorry I've imagined them grown and gone and in the next breath hoped they might never leave.
I'm sorry they cannot crawl inside me and know the vastness of my love for them.  That on the outside, I sometimes get it wrong.
I've tried to pinpoint the moment I knew I was the right mother for these children, the moment I proved my worthiness.  But I can't help thinking motherhood is an ongoing battle.  That sometimes, I'm my own worst enemy.
Our first baby was unplanned.  Not unwanted, but conceived before the ink had dried on our marriage license.  Still. I was hopeful.  I dreamed of holding a bald-before-blond, blue-eyed baby girl.  I imagined forgiving her for making me so very tired.
Instead, my son came early.  Already impatient with life, with me. He was wrinkled and red, a thatch of black hair protruding from a skull still pinched and molded by our first separation.
It is too soon. I am not ready.
When the nurse told me we were released, my words tumbled over each other.
"We can't leave," I said.  "He's crying."
"Babies cry," she said. I wasn't comforted.
We placed him in his nursery still strapped into the car seat.  We huddled in our dark bedroom wondering.  Is this what we're supposed to do?  It didn't feel right.  We moved him into our bed, a tiny squirming bundle set between us.
"I can't believe my parents loved me this much," I said.  I stroked his dark head, wondered where it had come from.  "I don't ever want to be away from him."
He can stay here, we agreed.  For tonight.
Eight weeks later, I taught my baby boy to cry himself to sleep as the books instructed.
I nursed him.  I swaddled him.  I put him in his crib.  I let the water run in our shower so I wouldn't hear him.  He protested for three nights.   On the fourth, he slept.
And I worried I'd gotten it wrong again. That at two months old, my son believed I wouldn't be there for him when he needed me.
It is too soon. I am not ready.
So we cried and smiled together.  We were by turns both joyful and afraid.  And when we welcomed his bald-until-blond, blue-eyed sister, she was patient.  With me.  With life.
This time, I thought, I will get everything right.
Except I didn't.  I still don't.
Love for my children crowds almost every part of me.  But in the empty spaces, other emotions sneak in.  Doubt.  Disappointment.  Guilt.  Frustration.  Mother-love is supposed to be unconditional, instinctive, perfect.
And yet.
Today I'll roll my eyes.  And sigh.  Wish my children would be quiet.  I'll be annoyed at the clothes piled on her floor, at the toothpaste smeared in his sink.
But I will also be awash with love for them.  I'll try my best.  I'll teach them to say 'I'm sorry,' too.
I will listen.
And if I hear my babies crying themselves to sleep?
I will wrap myself around them in the darkness of their rooms.  I will stay until they trust that I will be there for them always and there's nothing more they'll ever need to know.
Today call me feathered. I have been since last Saturday when, at the Relay for Life in Camarillo, California, I purchased a feathery purple boa with a stanza from an Emily Dickinson poem attached at one end:
Hope is the thing with feathers
That perches in the soul –
And sings the tune without the words –
And never stops at all.
I'm a huge fan of E.D. (Emily Dickinson, not erectile dysfunction) and couldn't pass up the symbolism. But what I loved most about the boa were the statistics and information about colo-rectal cancer on the backside of the poem. (No pun intended. Probably.)
Because while hope is vital to fighting cancer, awareness is equally important.
This was the message emphasized last weekend while my kids, along with the black belt team from the Tang Soo Do University, took part in the 24-hour relay to support the American Cancer Society.
At the Opening Ceremonies, none of us knew what to expect.
But these people planned to Do. Some. Good!
Anyone who laments the sorry state of "teenagers these days" hasn't met our group. They are fabulous beyond words and I love every single one of them. Even those I didn't birth. Which is the majority. (Fortunately.)
The day started out overcast, but our spirits remained bright. We were there to make a difference. (Not just to purchase fine feathered accessories.)
The Relay for Life honors those affected by cancer; but it also seeks to spread awareness and information. The track was lined with signs displaying statistics about different types of cancers as well as support systems and prevention opportunities.
I read this and went straight to the Cancer Prevention Study tent to enroll in CPS 3. One survey. Seven teaspoons of blood. Zero stress. Okay, they measured our waists and said the number out loud. But in centimeters so no one flinched. Much.
Still. To promote the cause of cancer prevention, I'm sure everyone would've announced their numbers over the PA system.
In inches, even.
Meanwhile, our team and their families walked and walked and walked.  This group had just completed seven miles around the track. Their goal was to finish a marathon and they kept count by stringing a new bead with each lap.
Here's Jack's string, now hanging artfully from a wall sconce:
Karly's necklace was not so organized. (She's my daughter, after all.) Hers was a riot of shapes and colors (and lovely, if I'm being honest).  She dropped it after her 105th lap at 3:00 in the morning. The beads scatteredeverywhere but my girl didn't care.
She knew the necklace wasn't the point.
This. This was the point.
Halfway through the 24-hours, everyone in the stadium gathered to watch the luminaries glow. We held our breath collectively as the word HOPE lit the darkness. Stories were told, songs sung, tears shed.
And then.
The relay continued throughout the night and into the morning as soft pajamas replaced denim shorts.
After 26.2 miles, the boys rested. I think this is what pride looks like. Or maybe exhaustion. Possibly both.
The parents of these kids (some of whom are on the team or black belts themselves) walked as well. But most adults avoid pictures when they haven't brushed their teeth or combed their hair. (Not me, of course. I love it.)
I'm not in this picture so don't zoom in! (That's a warning. Or maybe a plea on their behalf. Possibly both.)
In any case.
You may think I shouldn't joke when the subject-matter is cancer. But sometimes we need to laugh to keep from crying; to look for happiness behind great loss. Love dwells in the middle:
Without it there would be no pain; but also no more joy.
After six years of training together, the people with whom we Gardners walked this weekend have become family. Together we've faced failure and success; love and marriage; birth and, sadly, death.
I wore purple feathers in the hope that their work and my words could inspire others to take a step (or 26.2 miles of them) to Do. Some. Good.
That we can lessen our grief by sharing as much gladness as possible.
For this exhausted little person.
And this bigger one.
For everyone.
Oh yes.
Because hope is the thing with feathers.
Enough for us to fly.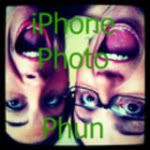 Today call me racy because oh boy, am I ever! (As long as you don't confuse the word racy with sexy. Anyone who says "Oh boy!" is permanently banned from that club. So I've heard.)
No, I'm talking about actual races. Which I run sometimes. On days when I've lost my mind or am desperately searching for it.
However, I must dispel any misconceptions that arise from the fact that I occasionally put on a sports bra and trot around a bit. Because the truth of the matter is this:
I'm not sporty. At all.
What I am is pathologically uncompetitive. I feel sorry for the losing team or participant in any event. I cheer shamelessly for the underdog and turn off the television without watching post-game interviews in either locker room.
And this is not new behavior, I'll admit.
As a child I begged to be scorekeeper to avoid playing kickball. I faced P.E. with pit-in-the-stomach dread, preferring piano and oil painting lessons where no one was the winner.
I skipped team sports in high school and took roles in the spring musical. Who needs soccer, volleyball or softball? I had The Fantastiks, Fiddler on the Roof and Oliver!
Instead of competing in college, I read books and wrote awful poetry; I composed earnest, unrequited love songs. I studiously circumvented situations where my relative success or failure affected anyone but me. I never wanted to strike out; to miss the free throw; to trip over Charlie Brown's un-kickable football.
As I grew older, I began to care less about embarrassing myself and more about taking on challenges. And yet. I still feared letting anyone down. I remained steadfastly opposed to trying new things.
Until.
Three years ago, when I turned 40. I decided to train for a marathon (Oh boy!) and write a book about the experience. I knew exactly nothing about running distances or the publishing industry. At all.
Nevertheless.
I ran and wrote and kept both endeavors a secret from everyone besides my husband. Hiding my plans from friends and family was possibly the biggest challenge for me because, even on good days, I can't shut up. At all.
But I loved having this "thing I was doing" that was mine. That no one could take from me.
It was an insane leap of faith.
(And if you haven't taken one yet, find whatever cliff you've always eyed and jump immediately. Please.)
Within six months, I'd completed a "beginners" marathon-training program and had wrapped up all but the final chapter of My Midlife Marathon and Other Crises of Turning Forty. I planned to finish both projects at the 31st annual Napa Valley Marathon. (Because wine tasting is never wrong. Right?)
On March 1st 2009, I awoke in the dark to discover it was raining. The wineries were lovely dark and deep, but I had 26.2 miles to go before I'd sleep. I was wet, cold, tired. And yet.
I was also a runner. And a writer. My own brand of winner. At last.
So I slogged along the Silverado Trail for many hours while I composed in my head the final pages of my book. Having spent forty years eschewing physical and mental pressure, I had tackled both simultaneously. I felt alive; exhausted, soaked and joyful beyond words.
As I crossed the finish line, I couldn't stop laughing. And crying. I may also have wet my pants but it was too damp to tell for sure.
And that's when I saw her. Heading toward the finishers corral. A tiny girl in Hello Kitty rain boots pausing to peer up at me.
"Is your mother running the race?" I asked.
"Yes." She blinked raindrops off her lashes. "I think she's going to win."
I nodded at her and her brother in his cherry red fire-fighter's slicker. Both of them, along with their father, smiled as they trekked up the muddy path to cheer for the only racer who mattered to them. At all.
The little boy looked over his shoulder and shouted, "My mommy's going to win any minute now!"
I called back, "She's already won!"
To them. To me. To no one at all.
Because of course.
She'd already won.
Today call me linked up with @taminginsanity and @bellebeandog for #iPPP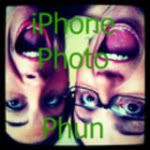 Today call me inked. Or at least I will be soon; but I may require your help before it's official.
You might recall I've been exploring various ways to commemorate the Joys of Summer, first with Botox then with the Brazilian wax. I pursued neither of these options having deemed them expensive, temporary and (in the case of Botox) potentially paralytic and (in the case of the Brazilian) excruciatingly painful.
They're also undeniably vain and I try to limit myself to deniable vanity. Despite my wrinkles and unwanted hair.
Therefore. I'd decided to sally forth through June and July naturally. So to speak.
Until my mother (who reads my blog) said this to me during a recent visit:
"I see you didn't get Botox."
(At which point I realized I needed it even more than previously imagined.)
Then she added, "What about the other thing," in a low voice with a quick glance toward my lap.
(At which point I may have temporarily lost consciousness.)
So here's what I learned:
When one documents a Hooray Summer attitude, the pressure's on to sally forth with some seasonal celebration. And also I have crows' feet and perhaps an unruly bikini line.
Never one to be easily daunted (if you know me in real life stop laughing. now) I've picked a third option which is also expensive and painful but at least permanent.
(Because whimsical experimentation should carry with it lifelong consequences, yes?)
Bill and I are getting tattoos this August.
Maybe. Probably. I think.
If you're against this type of body enhancement, please don't judge. My teenaged rebellion consisted of telling my parents I was going to the movies when I was actually bowling (try not to be jealous of my wildness). Sometimes, we'd stop at a deserted lot and drink a four-pack of Bartles & Jaymes wine coolers (if you're too young to know what those are I don't hate you. I swear).
In other words, I'm overdue for a little crazy in my life.
When we got married in (gulp) 1996, Bill and I decided against an expensive honeymoon.  We pooled our money for a down-payment on a house which, given the current California housing market, was one of the best decisions we ever made. We envisioned a one-year anniversary trip to Hawaii, assuming we hadn't rendered ourselves completely house poor.
Instead, we rendered me completely pregnant and celebrated our first anniversary with a gassy baby in lieu of umbrella drinks in Maui.
A worthy trade (she writes, in case her son reads this someday and hasn't already blinded himself a la Oedipus).
So. Here we are fifteen years later and we never did take that honeymoon.
Sure we went to Italy in 1999, but I was pregnant with my daughter (we have excellent reproductive timing, yes?) and it wasn't a romantic trip since he'd won it through his job and we were in Rome with ninety of his closest co-workers and bosses.
Molto splendido, no?
Nowadays, most of our vacations involve skiing with the kids or visiting relatives which is awesome, but not romantic. (much.)
In conclusion: we've given up on love in Hawaii and are celebrating fifteen years of ill-timed childbirth by getting inked.
Here's where you come in.
…I need your stories of what you have tattooed and where (if I may be so bold).
…I need to hear that you don't regret it (at all ever) or if you do, why?
…I need your suggestions for my own permanent, expensive, painful ink (what and where. go ahead. dazzle me).
…I need your recommendation of a nice bottle of wine to ease the pain. Or you could mail me any leftover Vicodin you have lying around…that's legal, right?
If not, don't tell my mother I asked.
She's probably still upset about the Bartles & Jaymes.
Today call me complete; the best of all the words that filled me at your birth. A nurse slipped you into my arms (four pounds, fourteen ounces of sticky skin and soft bone; wrinkled legs stiffening in protest) and I looked down at your tiny face and knew you for my own.
These hands, shaking, cradled the first great-granddaughter; the first niece; the first sister of a generation. My last child (I wish I had known); my only baby girl.
You were so little and people asked.
"Was she a preemie?" no. "Did you smoke?" of course not.  "But she's so small!"
There were reasons for your size, a story for another day; perhaps a time that's not this full, happy, celebratory.
You grew and people asked.
"Is he a boy?" no. "You named your son Karly?" of course not. "Look at those ears!"
There's a story there, too; but I choose to recall you as you were: Perfect in our eyes.
As you are: Better than we deserve.
Ever our even girl.
"I love you Mama," you said, your eyes darting to your father. "I love you, too Dada. Maybe just a dot more."
You looked between us. "Actually, (ac-ti-dee) I love you both the same."
A hug for me. A hug for him. A hug for your big brother.
For twelve years, you've wanted everything to be fair; to never hurt a feeling, ruffle a feather.
You smooth each rough edge encountered, offering compromise, a hand, placation.
But here's a secret I'll share today: A wish for you besides such constant equanimity.
I hope, instead, that you love freely, without measure or fear; I want you to be extravagant with your emotions and seek at times the ends of the spectrum instead of the careful balance of middle ground.
Don't be afraid of ruffled feathers, of being out of joint or sorts. You should love some more than others; you will give (inevitably) less than required, but also sometimes more.
We can always only try our hardest and hope our intentions speak loudly; that our actions (overall) speak louder still.
I wish for you a path that brings you joy; goals with both purpose and strength. I hope you find true friends whom you might safely trust and a partner in this life to hold your hand.
I'd choose for you, if I could, an open mind that keeps learning and a spirit that willingly shares what you know; after all, you've been sharing since your brother first climbed onto my lap to be held alongside you in our hospital bed.
People clucked and comforted. "Don't worry. When you have another baby, your heart stretches."
You'll see.  But I did not believe them and I don't believe them still.
I'm quite certain I grew a new heart in the wake of your arrival. The one I'd been using (testing, teasing, building, breaking) couldn't have fit all that flooded me the minute I suspected you were coming (in the middle of a Sunday brunch with Jack and Daddy; I was eating eggs and I just knew).
Cows have four stomachs. I have two hearts.
(I know they don't really; and neither do I. But still.)
My Girl of the Bright Side, you were born second; you wore navy blue sweatshirts and dinosaur pajamas; you slept in hand-me-down beds and chewed on plastic blocks someone else had gummed before you.
Your baby book is half full and most of your pictures contain another grinning face (covered also in cake or standing before the giraffe's habitat or washing the car with one bucket of soapy water and two rags).
But there is one thing you've never had to share: You claimed the whole of the heart I grew for you.
For whatever's longer than forever. Plus a dot more.
Happy birthday, Kaker-Baker-Candlestick-Maker; my twelve-year-old with long(ish) legs and wide(ish) shoulders and the quickest smile. You make me proud and astonished and terrified and awestruck and complete.
And I'll always love you more than all the words.
Today call me changed. Fourteen years ago today, to be exact. That's the day you took apart the whole of me to be pieced back together in a puzzle I hope will never be completed.
You were my life's great surprise, usurping this body before I'd finished writing thank you cards for wedding gifts. Unable to breathe out the words "I'm pregnant," I sucked in the sentence that couldn't possibly be true.
I told your father the news on an inhale.
We prepared ourselves. With car seats and swings; tiny socks and hooded towels. Diapers and board books and nasal aspirators. And yet. I could not have been more unprepared.
For stubby feet like new potatoes, your shock of hair falling out in tufts. For endless rocking and crying, for bubbly smiles and gurgling discoveries.
You gnawed on a wet fist and I tickled your belly as it collapsed with hiccups. I buoyed you on my lap and marveled at the fierceness of my feelings. I couldn't get enough of your skin against my hand.
Then touch gave way to sound; your gruff voice asking questions. Tirelessly. What's that? And Why? Always the why and a curiosity that had no patience for satisfaction.
You were Buzz Lightyear and Peter Pan, cloaking yourself in their greatness, the belief that you could fly. You looked sideways at the frailty of heroes, confident that reality was overrated. Your sense of justice balanced tenuously in a world that wasn't fair.
You sorted through overturned buckets of Legos; Barbie shoes and Polly Pockets attending the mix. A friend shouted, "No girls!" as your sister entered the room. You said, "Yes. Karly can play," without looking up from your game.
Our nights were often painful, bedtime battles perhaps the hardest. The fear and hurt of your day multiplied in the darkness. I couldn't make it right and you couldn't let it go.  Our current peace arrived late and the memory haunts me still; but such shadows steal away in the daylight of this life.
Do you remember making products to sell for 4th Grade Business Day? You spent your "income" on gifts, sharing half the bounty with Karly. You couldn't see my tears of pride through the shut bedroom door. You didn't know I told your father of generosity on the exhale.
Today you are fourteen; a soul selecting his own society (the chosen few who remain close, sought after, allowed). Like your mother, you seek solitude. We do not answer the phone readily, you and I.
We're also quick to embrace frustration, disappointment, stubbornness; our similarities catalyze the friction. Such likeness strips me of my defenses, exposing a bald hypocrisy. For this, I am sorry.
I've wished to spare you (and myself) more of my weakness; and yet you're already so much stronger than I in ways that matter most.
You make unlikely choices and do not worry what others think about your differentness. You analyze rules for their intentions and are deliberate with your things, knowing their purposes and whereabouts always. Such conscientiousness is a mystery to me: the Mistress of Lost Possessions and Carelessness.
You are, at times, competitive; but when you do not wish to win, you surrender the victory; succumb to silliness and give up the fight. Sarcasm sings on your tongue; wit spreads across your cheeks in crooked grins. You know you're funny. And smart.
But oh, my dear Jack; believe you are extraordinary.
You've catapulted me to new depths and heights; engendered in me both pain and joy. I was changed by your birth, trading in the girl I was for the mother I hoped to be.
Soon, before I am ready, you'll be a man; gone in a whiff of gasoline and a screech of tires. I can only hope that when you leave, a piece of my unfinished puzzle travels with you.
And even as I spend my days stringing together words to please people I've not yet met, know this:
I will never again create a work as wonderful as you.
Today call me Brazilian; or at least I want to be. And I'm not referring to a change in nationality or even a visit to South America. I'm talking about the possibility of a total below-the-border deforestation.
Yes, to keep life interesting, I've been on the hunt for a "Hooray! It's Summer!" experiment. And since you all seemed split on the Botox, I came up with something perhaps less controversial.
(but still expensive, painful and temporary. because hooray it's summer.)
I figure waxing can't possibly be as disastrous as, let's say, accidentally bleaching your nether-regions neon yellow before a camping trip where you're forced to take communal showers with your boyfriend's mother and sisters for eight days.
Because THAT would be awkward. I'm guessing.
(So thank you, God's of Clairol for not letting something like that happen to me. Twice.)
In any case, I've had more than twenty years to heal from any peroxide-based mishaps I may or may not have inflicted upon myself.
I've also had over a decade to live down the night of December 31st, 1999; when I may or may not have decided to buy my first pair of thong underwear and get friendly with my Lady Schick. You know. In case Y2K turned out to be real and New Year's Eve was, let's say, it.
I asked myself, "Y not?"
I got my answer later that night after putting the kids to bed. There was wine. Maybe a fireplace. And oh yeah there was me. I was prepared for my husband to be surprised. I mean, after all. Thong underwear?
Helter Skelter.
Still, I was unprepared to discover I appeared more prepubescent than provocative.
"You look young," he said. "And not in a good way."
Then he may or may not have considered blinding himself like, let's say, good old Oedipus.
(To make matters worse, not one of our computers froze up and the world didn't end and we had all this bottled water and too many cans of baked beans in the garage.)
Nevertheless.
These stories took place long ago (especially Oedipus); and I've since been informed by those in the know (an underused adjectival phrase due to obnoxiousness) that many young women of today (as opposed to, let's say, ancient Greece) prefer to be totally unadorned; and to that end these ladies seek grooming statuses like "The Hollywood" which implies complete bareness; or "The Landing Strip" which I imagine refers to the joy one feels when her plane arrives safely at the airport instead of, let's say, bursting into flames.
But still.
As with all good things, there's a rub. So to speak.
And with regards to The Brazilian, my rub is this:
I Googled it.
And then my eyes watered over words and phrases and complete sentences like the following:
…ingrown hairs…regular exfoliation…glycolic acid scrub…hard wax can be less painful…take two Advil…rip…scream…repeat every two weeks…and (my personal favorite) you may be asked to hold the skin taut…
Oh, Holy Hair Follicle.
I take two Advil every morning Just Because. If there's ripping, screaming, or taut-skin holding? Mama's gonna need an epidural.
Still. I can't help wondering about these hairless young ladies of today. Are they really so very strong? I must admit, nothing about Paris Hilton strikes me as "built for the suffering."
At all.
So this is where you come in, my (hopefully immodest) friends:
To wax or not to wax? That is the question.
I need some feedback and advice; maybe a swift kick in the arse;
And potentially a few prescription painkillers.
Today call me Bo-curious. As in Botox: The final frontier.  All the cool eight-year-olds are injecting these days; is it time to channel my inner-Judy Garland and sing, "Why oh why can't I?"
Here's another question:
Did you know the word botulism derives from the Latin for "sausage"?
Yeah. Neither did I. And who freaking cares? Let us assault our foreheads with "sausage poison" and then do lunch.  Because nothing boosts the appetite like some muscle paralyzer. Am I right?
It's not that I am vain. Much. One must bathe with greater regularity and don something other than pajamas to garner that particular reputation.
Nevertheless, I've caught myself looking in the mirror more frequently; scrutinizing the decline of my slackened skin. The truth is that I'd love the planes of my face to be smoothed, to erase the effects of Father Time. (Time has to be male, right? I mean, really.)
I've taught a lot of Shakespeare. His sonnets seek immortality through words (which is great work if you can get it). Yes, the heroines of his plays never succumb to plastic surgery. Still. They're generally dead by 42 (lucky bastards).  Which means Romeo never finds himself gazing at a middle-aged Juliet and thinking, Really. That's what your neck looks like now, huh?
We scoff at the Real Housewives (okay their lives suck so maybe not the best example) but Herodotus began searching for the Fountain of Youth long before Ponce de Leon; and Dorian Gray didn't keep his secret portrait for no reason.
Still. These obsessions came with a price. And it's not just the potential droopy-eyed side effects or the prohibitive cost that's keeping me off the sausage poison.
If I were to indulge in Botox treatments, I'd no longer be distracted by wrinkles. I'd be free to address other worries I've been struggling to avoid:
1.  That this blog post may be my last because I'll never again have anything funny, relevant, original or moving to share. Ever. Thanks. It's been real. Goodbye.
2.  That despite my best intentions, I am ruining my children. Or I already did. Or both.
3.  That Michael Scott's no longer on The Office. I love Will Ferrell. But.
4.  That I'm grateful to pay $4.20 a gallon for regular unleaded. I mean seriously. How can anyone afford Botox?
5.  That the twelve pairs of shoes I own are no longer in style. Probably. Definitely. No.
6.  That I can't pay for college tuitions let alone a vacation to Hawaii. And I like palm trees. Damn.
7.  That I'm a fraud who can't write and my Novel-In-Progress won't be published and my family's sacrifices will be pointless.
8.  That the Skinny Cow ice cream cups I love are, in fact, loaded with fat and calories. And botulism.
9.  That despite my best intentions, I'm ruining my children. I know I said that already. But.
10.  That I'll never again have living room furniture and people in their forties are supposed to have living room furniture. This is something I know from watching television so of course it must be true.
These thoughts weigh on me. Heavily. And at the end of it all, I'm torn.
Should I erase the evidence of my descent into Life's Second Half or continue to glide through my forties pretending I don't care about the crow's feet?
Because I do care. I don't want to grow old. Yet. I'm not okay with death – mine or anyone else's. (Except for those Shakespeare characters. Some of the best ones, after all, are skulls.)
No doubt my fears are petty in the grand scheme of the world's stage. But still. These are the lines I play.  The lines I write. The lines on my face. I'm sure it's all related and that I can't erase one without the other.
So what if aging gives depth to my writing and meaning to my parenting; an appreciation of life's fragile beauty? Is it wrong to cling to youth for just a bit longer?
Help me out here, people. I need some answers. Or at least a little lunch.
And maybe one or two new pairs of shoes.
Meet Julie
Subscribe to my blog by email!
Featured Posts
Recent Posts
Categories